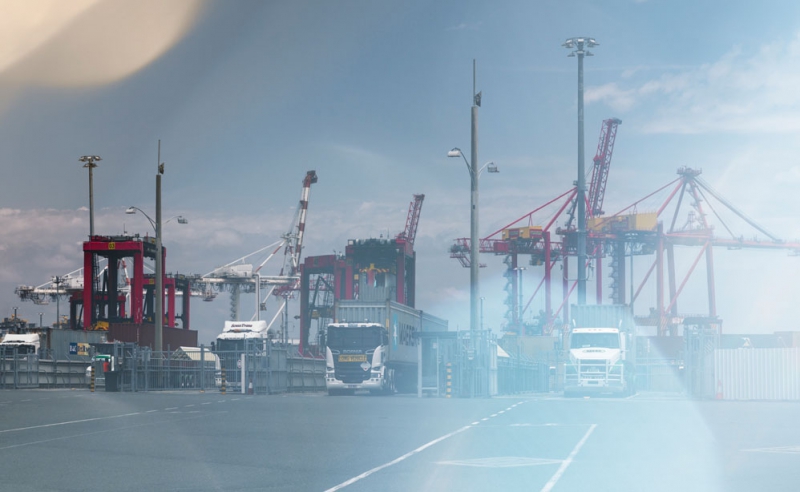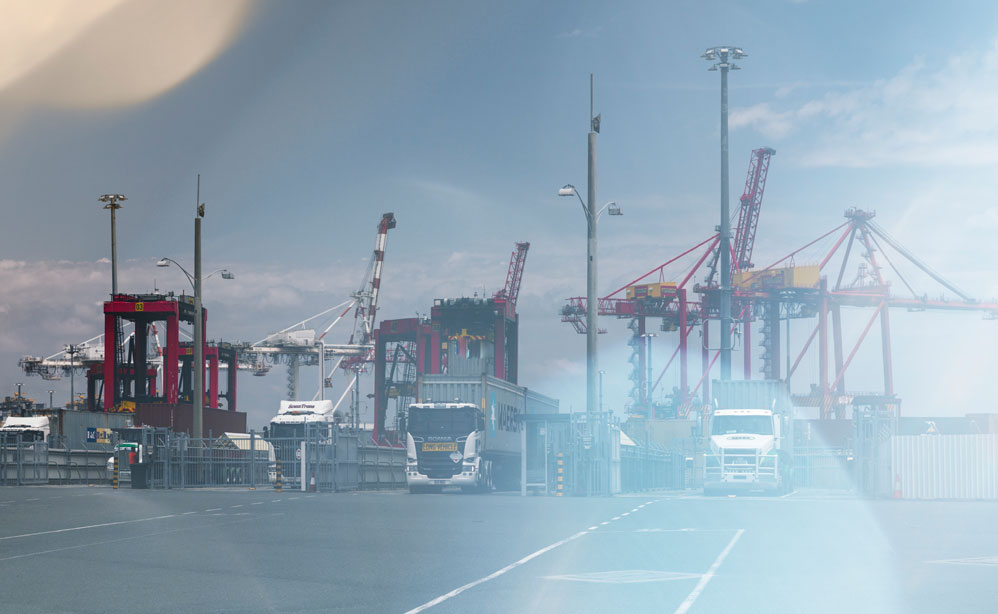 1-stop.biz ("Site") is owned and operated by 1-STOP Connections Pty Limited ABN 58102573544 ("1-STOP"). Following are the Terms and Conditions ("Terms") under which 1-STOP operate the Site.
These Terms describe your responsibilities and, among other things, limits the liability of 1-STOP. BEFORE USING THIS SITE, PLEASE READ ALL OF THE TERMS CAREFULLY. BY ACCESSING ANY AREAS OF THIS SITE, YOU AGREE TO BE LEGALLY BOUND AND TO ABIDE BY THESE TERMS.
If you do not agree with any of these Terms, YOU MUST NOT USE THIS SITE.
1. Introduction
1.1 1-STOP provides this Site for you to view container and vessel movements, to gain access to various other applications that it provides and to create EDI messages for transmission to third parties. (In these Terms, "you", "your" or "user" refers to yourself individually, together with your respective related bodies corporate, all your employees, agents and representatives and those of your related bodies corporate).
1.2 The Terms govern the use of this Site.
1.3 1-STOP may vary these Terms at any time at its sole discretion. Amended Terms & Conditions will be placed on the Site and it is your responsibility to regular review the Terms. Your continued use of the Site after such amendment will constitute acceptance of all such variations.
2. Accepting these Terms
2.1 By using this site, you make 1-STOP an offer to use its services in accordance with the Terms. By accepting you on this site, 1-STOP accepts your offer to use its services in accordance with the Terms.
2.2 As a condition of using this Site, you agree not to:

(a) use this Site or its contents or information for any purpose that is unlawful or prohibited by these Terms;
(b) access, monitor or copy any content or information of this Site using any robot, spider, scraper or other automated means or any manual process for any purpose;
(c) bypass or circumvent measures employed to prevent or limit access to this Site;
(d) take any action that imposes, or may impose, at the discretion of 1-STOP, an unreasonable or disproportionately large load on the 1-STOP site.

2.3 You represent that you are of sufficient legal age and of sufficient authority within your company to create binding legal obligations for any liability you or your company or its agents or representatives may incur as a result of your use of this Site.
2.4 These Terms are governed by and construed in accordance with the laws of the State of New South Wales, and you irrevocably and unconditionally submit to the non-exclusive jurisdiction of the courts of New South Wales.
2.5 If a court of law finds a provision in these Terms to be invalid or unenforceable, that provision will be severed from the Terms without affecting the remainder of them and those Terms will continue to govern the relationship between you and 1-STOP.
3. Your Obligations
3.1 You agree to accept all costs associated with the use of this site, including, without limitation, payments to other service providers such as software vendors, bureau services, Internet Service Providers or other network providers.
3.2 You will advise 1-STOP in writing of the primary contact for all communication with 1-STOP, and will ensure that this contact is able to receive email alerts from 1-STOP at any time and take appropriate action to resolve any issues that may arise from use of 1-STOP site.
4. Indemnity
4.1 You agree to indemnify 1-STOP, its agents and employees against:

(a) any direct or indirect loss or damage sustained by You, your organization, agents or employees arising from incorrect or misleading data (including, without limitation, damage or injury to personnel, systems or equipment) as a result of 1-STOPs acts or omissions; and
(b) any claim or demand made by any third party due to or arising out of or in connection with your use of this Site or breach of these Terms or your infringement of any rights of a third party.
5. 1-STOP's Obligations
5.1 1-STOP will:

(a) accept all costs of maintaining this Site, including any forms on this Site;
(b) maintain this Site 24 hours per day, 365 days a year;
(c) alert you by email 24 hours in advance of any scheduled interruption to this Site, and as soon as possible after any unscheduled interruption (and again when the interruption ends); and
(d) maintain a help desk facility 24 hours per day, 365 days a year.
6. Suspension or termination of registration and use of the Site
6.1 1-STOP reserve the right to suspend or terminate your registration and disable your access to this Site at any time, including if:

(a) you fail to comply with any of Your Obligations as outlined in the Terms;
(b) you infringe 1-STOP's (and/or its related organisations) intellectual property rights;
(c) you breach another agreement you have with 1-STOP (and/or its related organisations);
(d) you use this Site for unauthorised purposes.
7. Warranties
7.1 1-STOP warrants

(a) the Site will comply with all applicable laws;
(b) the Site will be professionally and competently performed by trained and experienced Personnel meeting the specifications and quality standards that reasonably apply to similar Sites of this type;
(c) it will use reasonable endeavours to ensure that adequate numbers of Personnel will provide the Site on a continual basis during the Term; and
(d) where required, it has been lawfully licensed to operate and provide the Site

7.2 No Warranties

(a) To the maximum extent permissible by law, 1-Stop excludes all terms, conditions, guarantees and warranties, either express or implied, other than those stated in clause 7.1, which arise out of or are in any way connected with the Site. Except as provided in clause 7.1, no warranty or guarantee is made:

(i) that the use of the Site and all software, products or Services associated will be error free;
(ii) regarding the results that may be obtained from the use of the Site;
(iii) regarding the completeness, accuracy, reliability or quality of any information content, data, service, provided or available through the Site; or
(iv) regarding the functionality, performance or availability of the Site.

7.3 Force Majeure and Business Continuity

(a) Neither Party will be liable for any act, omission or failure to fulfil the obligations under this Agreement if such act, omission or failure arises from any Force Majeure Event;
(b) A Party unable to fulfil its obligations due to a Force Majeure Event will immediately;

(i) Use all reasonable endeavours to avoid or remove the cause and perform its obligations;

(c) The Parties acknowledge that no computer systems are completely secure or fail-safe and that 1-STOP and You must maintain temporary contingency plans to ensure that at least minimal operations can continue.
8. Limitation of liability
8.1 Exclusion of consequential damages

(a) Subject to clause 8.2, neither Party to this Agreement shall be liable for any Excluded Loss under any circumstances in connection with this Agreement whether such liability arises under statute, contract, tort (including negligence) or otherwise.
(b) Contributory breach, neither Party to this Agreement shall be liable to the other Party to the extent that its breach of this Agreement is directly attributable to or otherwise arising out of the other Party's breach or failure to perform its obligations under this Agreement.
(c) Limitation of liability Subject to clause 8.2, the aggregate liability of a Party under this Agreement for loss or damage of the other Party arising in connection with this Agreement (whether under statute, contract, tort (including negligence), or otherwise) during any Month is limited to the 1-STOP Service Fee payable by You during the month in which the loss or damage occurred. In this clause, Month means a calendar month.
(d) Limitation of action. No action arising out of this Agreement, regardless of form, may be brought by either Party more than seven years after the date that the Party became aware of the existence of the cause of action.

8.2 Consumer Law

(a) The Australian Consumer Law and other statutes may imply or impose certain terms, conditions, guarantees and warranties that cannot be lawfully excluded or limited, including guarantees which protect purchases of goods and services in certain circumstances. If any term, condition, guarantee or warranty is implied or imposed in relation to this Agreement and cannot be excluded (a Non-Excludable Provision) and 1-STOP is able to limit Your remedy for a breach of the Non-Excludable Provision, then 1-STOP'S liability for breach of the Non-Excludable Provision will be limited, at 1-STOP's option, to supplying the services again or payment of the cost of having the services supplied again.
(b) The Parties agree that the Services provided under this Agreement are not of the kind ordinarily acquired for personal, domestic or household use or consumption.
9. Third Parties
9.1 If you use this Site to submit a EDI messages for or on behalf of a third-party ("Third Party"), you are responsible for any error in the accuracy of information provided in connection with such use. In addition, you must inform the Third Party of all terms and conditions applicable to this Site including all rules and restrictions applicable thereto. Each User using this Site for or on behalf of a Third Party agrees to indemnify and hold 1-STOP, its agents and employees harmless from and against any and all liabilities, losses, damages, suits and claims (including the costs of defence), relating to the Third Party's or the User's failure to fulfill any of its obligations as described above. You are directly responsible for any EDI message submitted including any associated charges and performance obligations.
10. Copyright
10.1 You acknowledge that all content included on this Site, including the information, data, software, photographs, graphs, video, typefaces, graphics, music, sounds, images, illustrations, maps, designs, icons, written and other material and compilations (collectively, "Content") are intellectual property and copyrighted works of 1-STOP and/or its third-party providers through this Site. Reproduction or storage of information or Content retrieved from this Site, in all forms, media and technologies now existing or hereafter developed, is subject to the Copyright Act 1968 (as amended).
11. Privacy
11.1 The 1-STOP Privacy Policy is incorporated into these Terms. Go to our Privacy Policy.
12. Payments and Refunds
All payments and refunds associated with the Site are in accordance with the 1-STOP Refund Policy which forms part of these Terms.
13. Service-specific terms
The following service specific terms relate to the services as indicated and form part of your agreement with 1-STOP to use the Site.
14. 1-STOP Channel Partners
Definitions
"Customer" means the Partners end Customer named in the order form or agreement.
"Information" means data from the principal container terminals in Australia, which includes vessel schedules, ETA's, ETD's, cargo cut off times, cargo availability times, storage start day and container movement information.
"Integrating" means inclusion of the information as part of the Partners software product.
"Partner" means you, your organization or authorized representative.
"PRA" means Pre Receivable Advice.
"3rd party" means individuals or organizations other than the Partners customer. Affiliated and or associated organizations of the Partner are classified as 3rd parties.
14.1 Permitted Use It is agreed that:

(a) 1-STOP will supply a feed of the Information to the Partner in the current form as per the published specification on the 1-Stop website as amended from time to time;
(b) 1-STOP permits the Partner to use the Information for the sole and primary purpose of Integrating the information for the exclusive use of its Customer;
(a) that you will not resell the Information to a 3rd party other than to the Customer listed in the order form or agreement;
(b) that you will not display or cause the Information to be displayed from 1-STOP except as set out in this Agreement;
(c) to ensure its Customer complies with these terms at all times;
(d) it will not use the Information provided to construct or submit a PRA without the express permission of 1-STOP;
(e) to pay 1-STOP for providing the information;
(f) that the Partners customers' annual volumes will be reviewed on the anniversary of their subscription and the price of your Customers subscription renewal for the next year will be automatically adjusted to reflect the previous year's volume. Your account will be billed this amount accordingly.

14.2 Information Supply The Information supplied to the customer from 1-STOP will be on the following terms:

(a) Supply shall be on a non-exclusive basis;
(b) The Partner nor Customer shall not alter, amend or modify the Information in any way except with 1-STOP'S prior written consent;
(c) The Partner agrees that in all references to the Information it will acknowledge that the Information is supplied by 1-STOP and the form of this acknowledgement is to be agreed by 1-STOP;
(d) Subject to the Information being available to 1-STOP, it is 1-STOP's intention to supply the Information to the Partner on a best efforts basis;
(e) It is agreed by the Partner that 1-STOP cannot be held responsible for the accuracy or timeliness of the Information as it is acting as a data centre not originator of the Information;
(f) The Partner shall make its Customer aware that there is no right of recourse against 1-STOP and the Partner agrees to indemnify 1-STOP against any action taken by the Customer or the Customers clients as a result of the Information provided.

14.3 Breach

(a) In the event that it is found that the Partner or Customer is in breach of this Agreement, the Partner or Customer will have 5 business days to remedy such a breach on receipt of notice from 1-STOP.
(b) If the Partner or Customer is unable to remedy the breach within the timeframe specified at 14.3(a), 1-STOP may immediately cease the data supply to the Partner or Customer without any recourse by the Partner or the Customers.